Premium large car; Built in USA
transverse front-engine/front-wheel drive
Good condition price range: $3,000 – $8,400*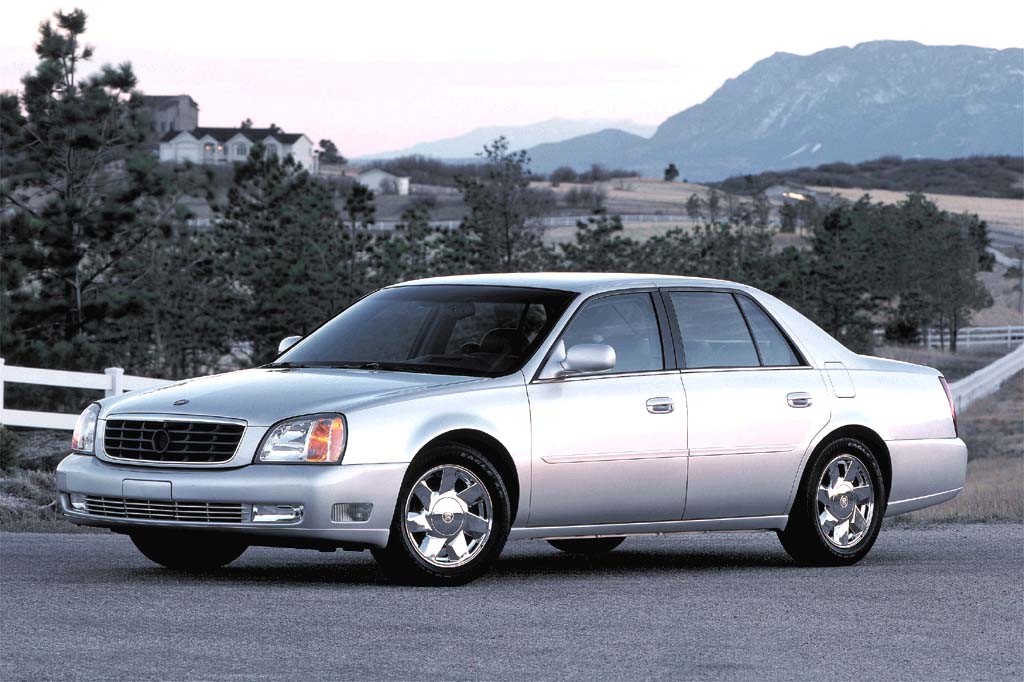 2001 Cadillac DeVille DTS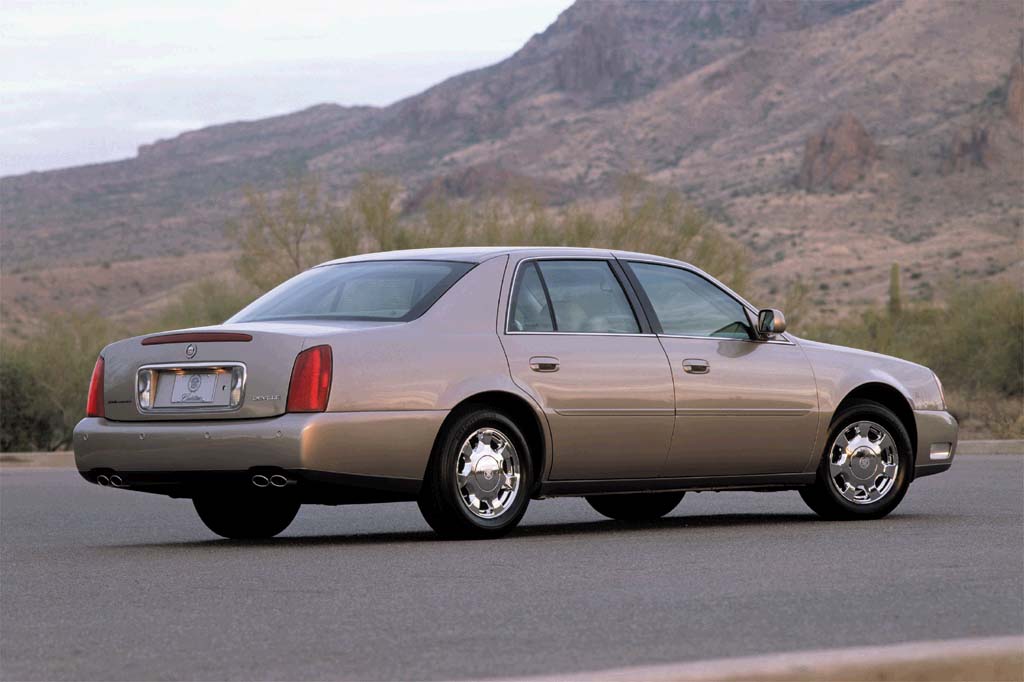 2001 Cadillac DeVille DHS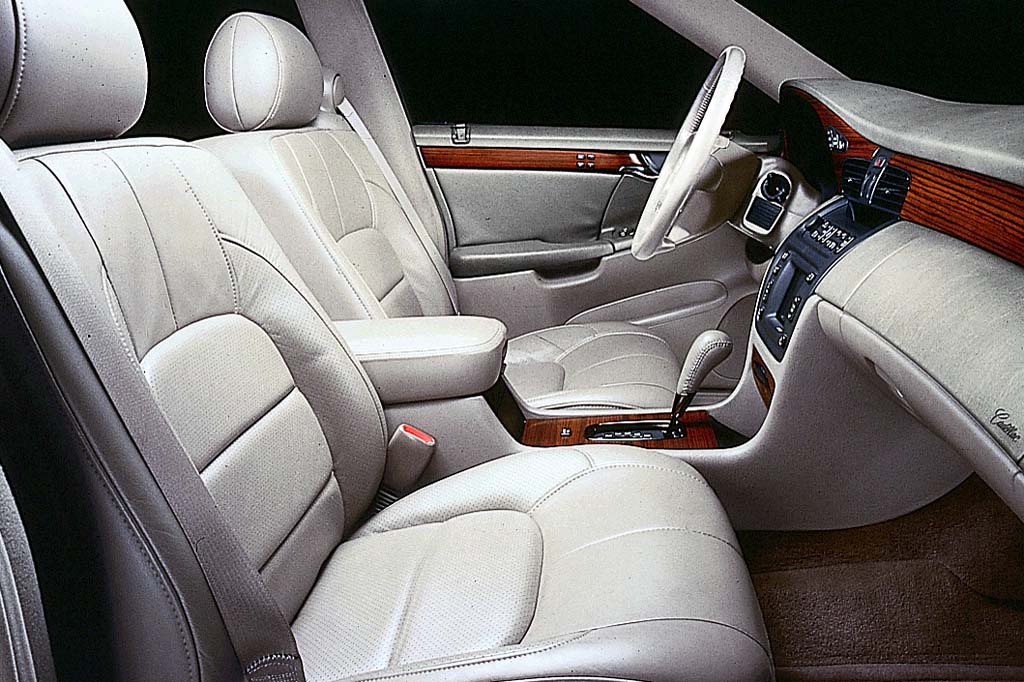 2001 Cadillac DeVille interior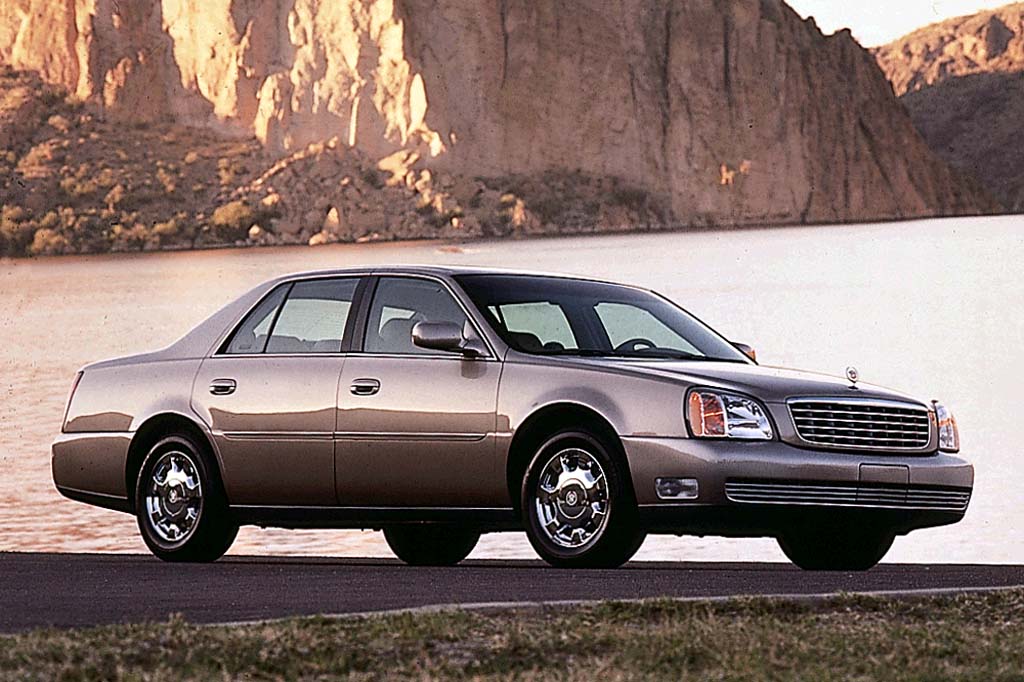 2001 Cadillac DeVille DHS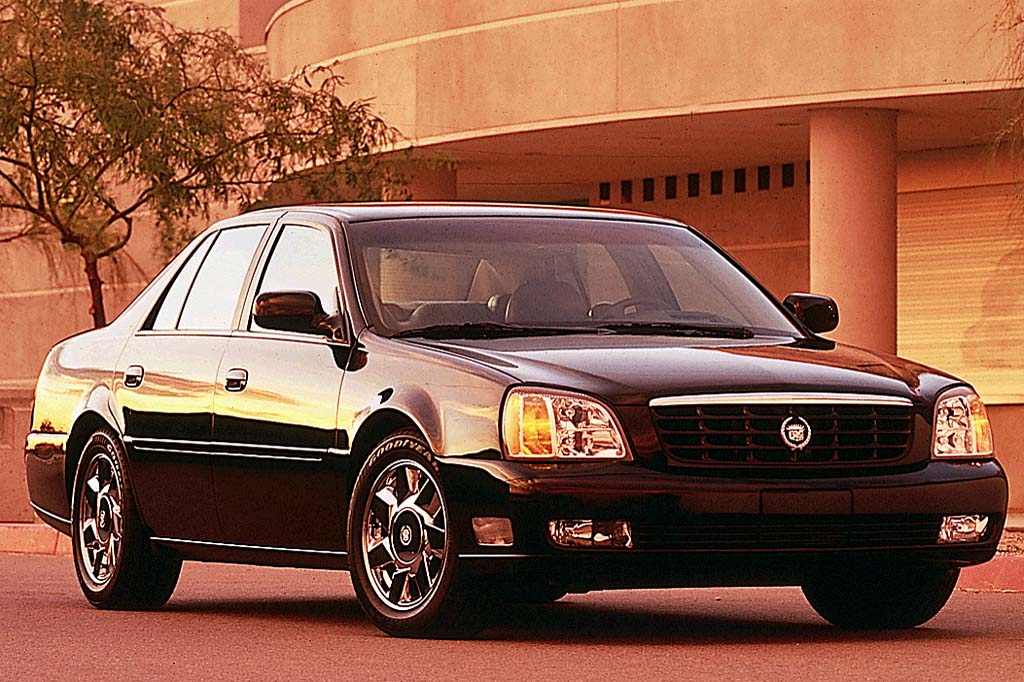 2001 Cadillac DeVille DTS
Pros:

Acceleration
Build quality
Entry/exit
Interior materials
Passenger and cargo room
Quietness

Cons:

Fuel economy
Navigation-system controls
Rear visibility
Spacious and powerful, the DeVille is loaded with jet-age gizmos. Priced below most V8 luxury rivals, it has a markedly different appearance than DeVilles of the past, which pleases some potential buyers but may distress others. Ride and handling are on a par with the world's most prestigious luxury sedans, accompanied by energetic performance.
Overview
Deville was redesigned with all-new styling for 2000, losing some of the traditional look. Wheelbase grew by 1.5 inches, but the body actually was two inches shorter and narrower than before. DHS (DeVille High Luxury Sedan) and DTS (DeVille Touring Sedan) models were added, replacing the D'Elegance and Concours editions. Under the hood sat familiar Northstar V8 engines, making 300 horsepower in the DTS and 275 bhp in other models. Traction control and all-disc antilock braking were standard. Standard on DTS were Cadillac's StabiliTrak antiskid system (optional on other models) and a Continuously Variable Road Sensing Suspension. All DeVilles had GM's OnStar emergency/communications system, front side airbags, and newly optional rear side airbags. New taillamps used LED technology, said to illuminate faster.
Digital instruments went into base models, versus analog gauges in the others, which also had standard leather upholstery and a lumbar-massaging front seat. The DHS added power rear-seat lumbar adjustment, a power rear-window sunshade, and manual shades for back-door windows. New steering-wheel audio and climate controls were used, with a separate back-seat temperature adjustment. A satellite navigation system and Night Vision–an industry "first"–were optional on DHS/DTS models. Night Vision used infrared technology to project an image of the view ahead into the windshield. A new ultrasonic Parking Assist option provided audible and visual warnings.
Yearly Updates
2001 DeVille
A new CD player became standard on the base DeVille, and a tire-pressure monitor joined the options list. During the 2001 model year, a new Infotainment system became available, combining audio and text display of e-mail on a dashboard screen. The system operated via a touch-screen, keypad, or vocal commands.
2002 DeVille
DeVille got a new DVD navigation system for 2002. Leather upholstery became standard instead of optional on base models, and a tire-pressure monitor was standard on DHS and DTS. Added during the model year was an optional satellite radio that played commercial-free programs for a monthly fee.
2003 DeVille
A tire-pressure monitoring system was the only noteworthy change for '03.
2004 DeVille
Cadillac's largest car gets available heated and cooled front seats and a heated steering wheel for '04.
2005 DeVille
DeVille gets no changes for 2005. Cadillac will redesign the sedan and shorten the name to DTS for 2006.