Midsize car; Built in USA
4-door sedan
4-door wagon
transverse front-engine/front-wheel drive
Good condition price range: $2,200 – $6,100*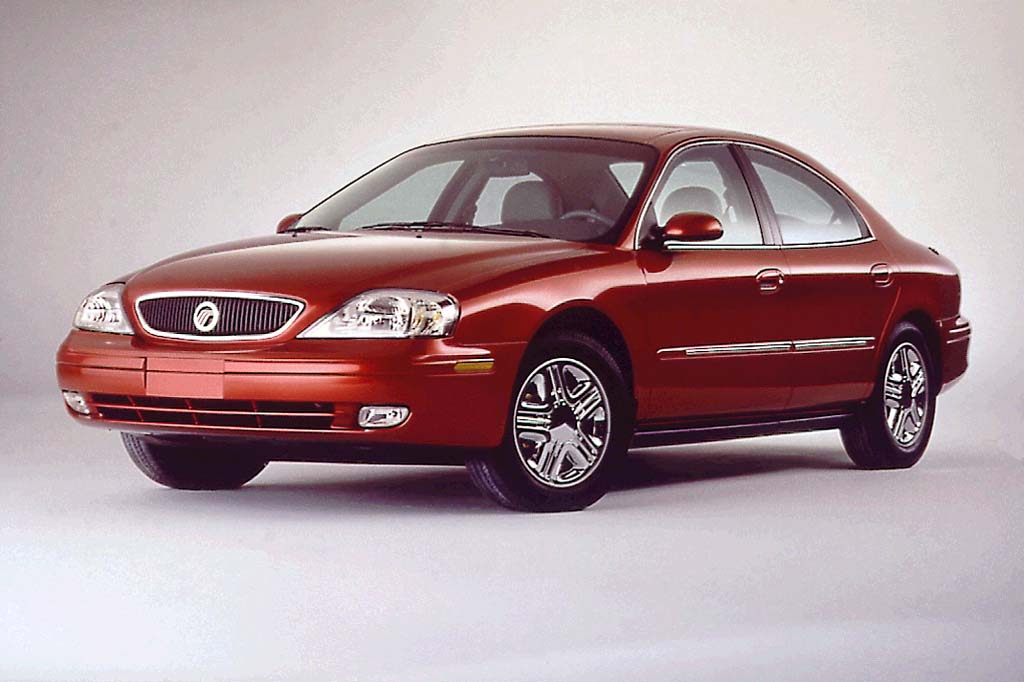 2000 Mercury Sable 4-door sedan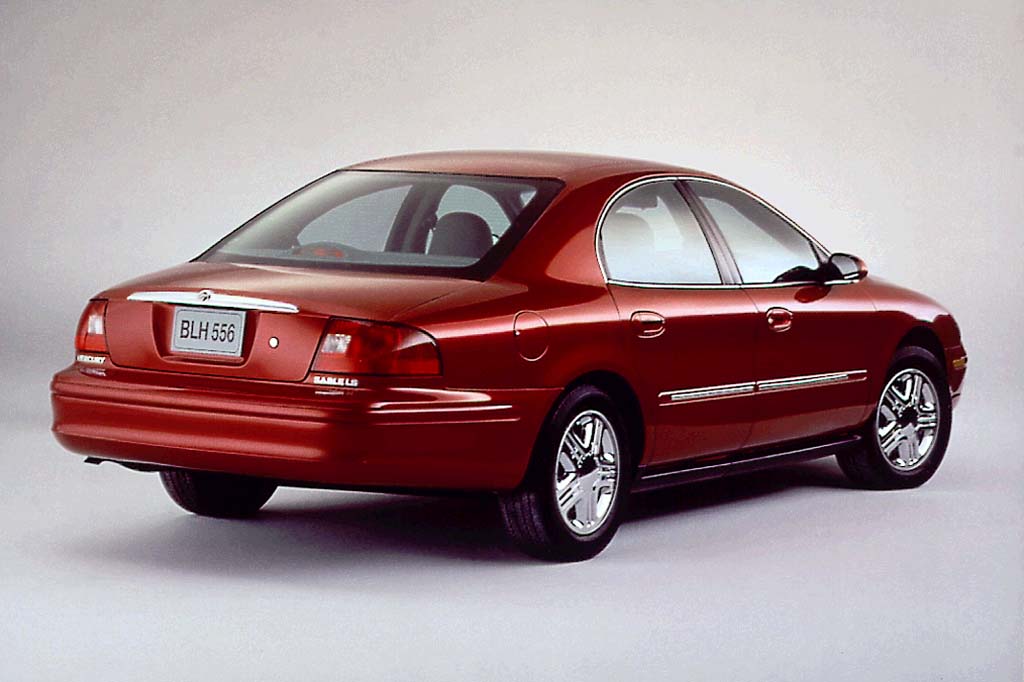 2000 Mercury Sable 4-door sedan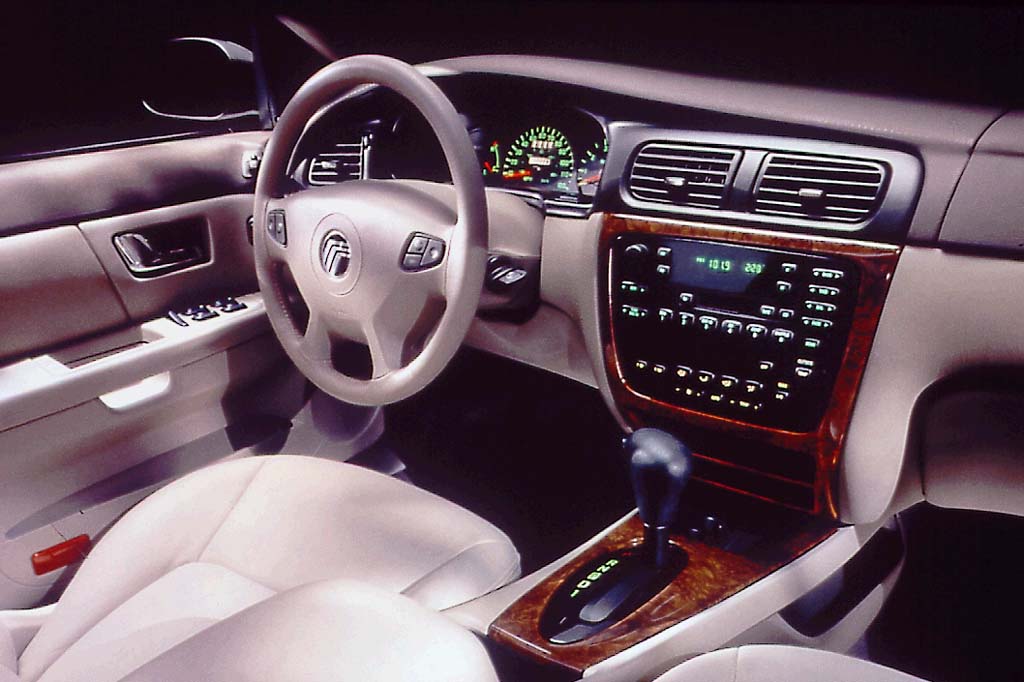 2000 Mercury Sable interior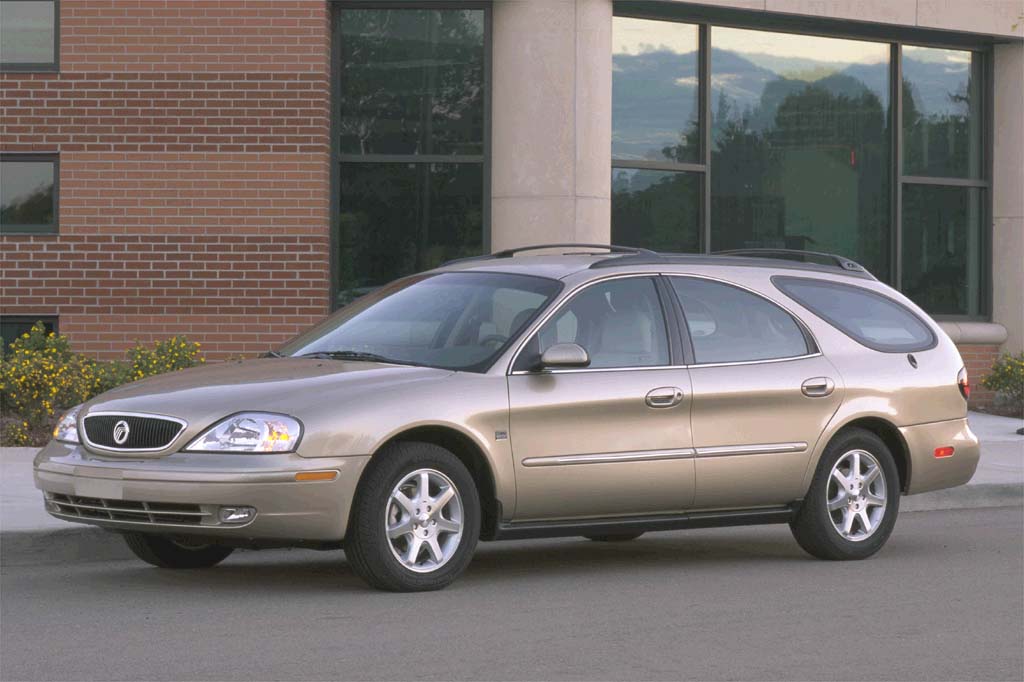 2001 Mercury Sable 4-door wagon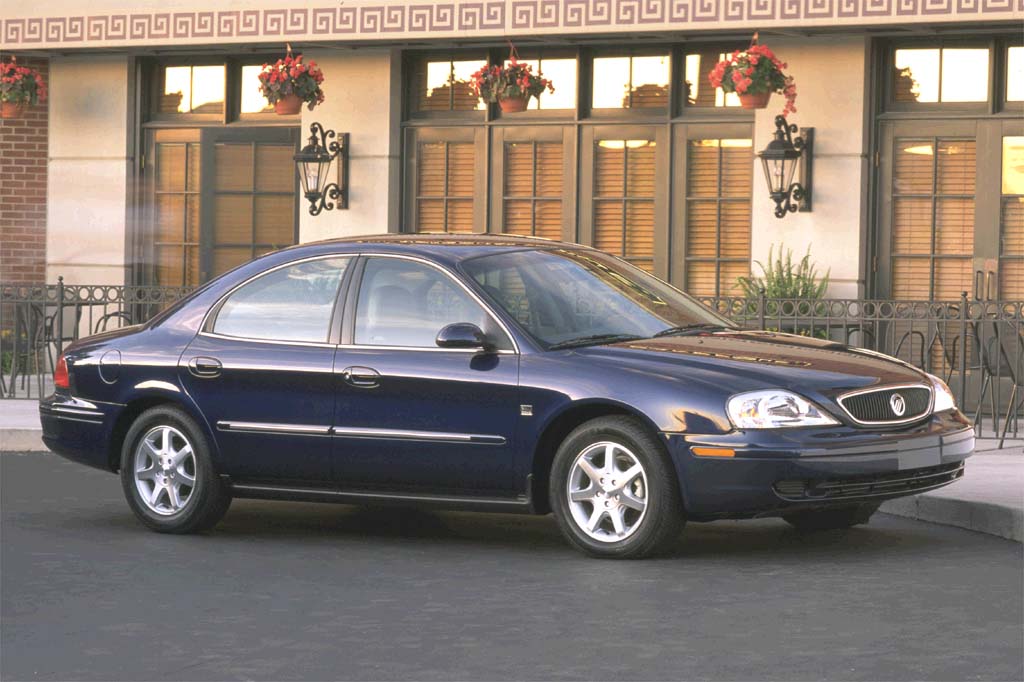 2001 Mercury Sable 4-door sedan
Pros:

Cargo room
Handling/roadholding
Rear-seat comfort

Cons:
Sable and Taurus returned to their roots with the 2000 redesign. Now contemporary in styling, a Sable provides fine road manners, excellent utility, an array of safety features, with a modestly more luxurious feel than a Taurus. Despite acceleration limitations and marginal ride comfort, Sables are worth considering.
Overview
Like the similar Ford Taurus, Mercury's front-drive midsize sedan and wagon earned a major design update for 2000, including a fresh grille and hood, as well as a reworked tail. Inside, the dashboard was revised and additional storage spaces provided. Sables came in base GS, upscale LS, and LS Premium trim. Standard engine was a 153-horsepower 3.0-liter V6. A 200-hp twincam V6 went into the LS Premium and was optional on the LS. Both engines came only with a four-speed automatic transmission. Front head/chest side airbags, antilock brakes, and traction control were optional; 16-inch tires were standard. Sedans had an emergency inside trunklid release. All Sables had Ford's Advanced Restraints System, designed to minimize airbag injuries to front-seat occupants by gauging crash severity and such variables as seat position. The system then determined whether to deploy the front airbags, and with how much force.
Unlike the Taurus wagon, Mercury's version did not come with a 2-place third-row seat, and therefore was limited to six occupants. Power-adjustable pedals were standard on LS models, optional on the GS.
Yearly Updates
2001 Sable
Fuel tanks grew from 16- to 18-gallon capacity this year, and lower rear child-seat anchors were installed. A single-disc CD player joined the options list.
2002 Sable
ABS became a no-cost option for 2002 Sables.
2003 Sable
New door seals and additional sound dampening were added to reduce road and wind noise. Other changes included new cupholders, revised interior materials, and new colors.
2004 Sable
Sable gets a new front and rear fascia, taillights, and a new grille for 2004.
2005 Sable
Due to be dropped from the Mercury lineup during the model year, Sable sedans roll into 2005 virtually unchanged. Wagon models have been discontinued.