Sporty/performance car; Built in Japan
longitudinal front-engine/rear-wheel drive
Good condition price range: $7,000 – $24,200*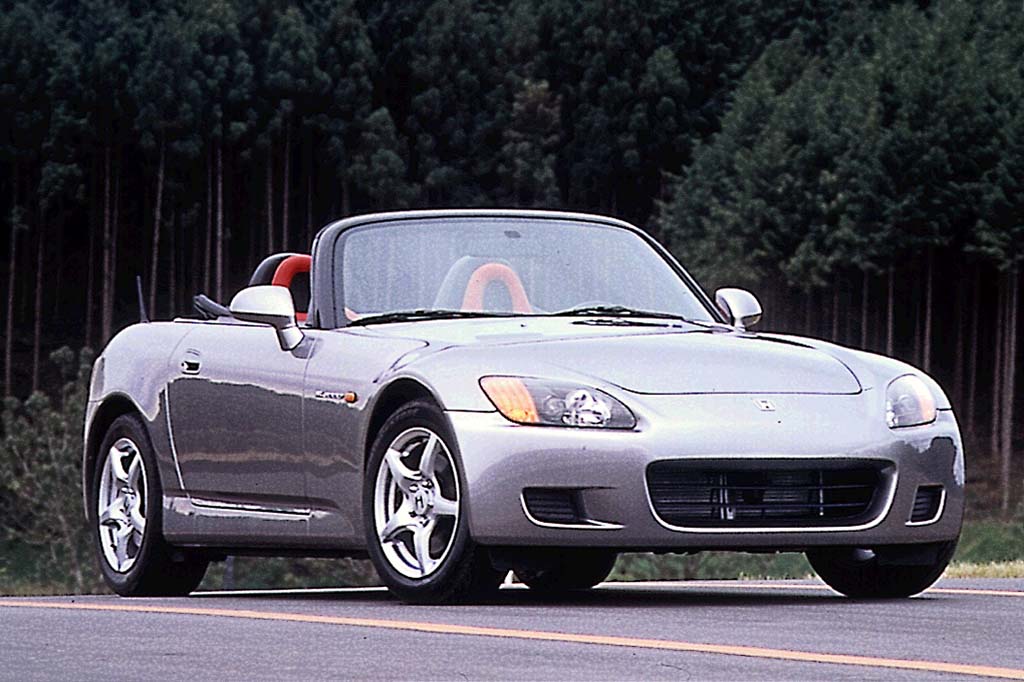 2000 Honda S2000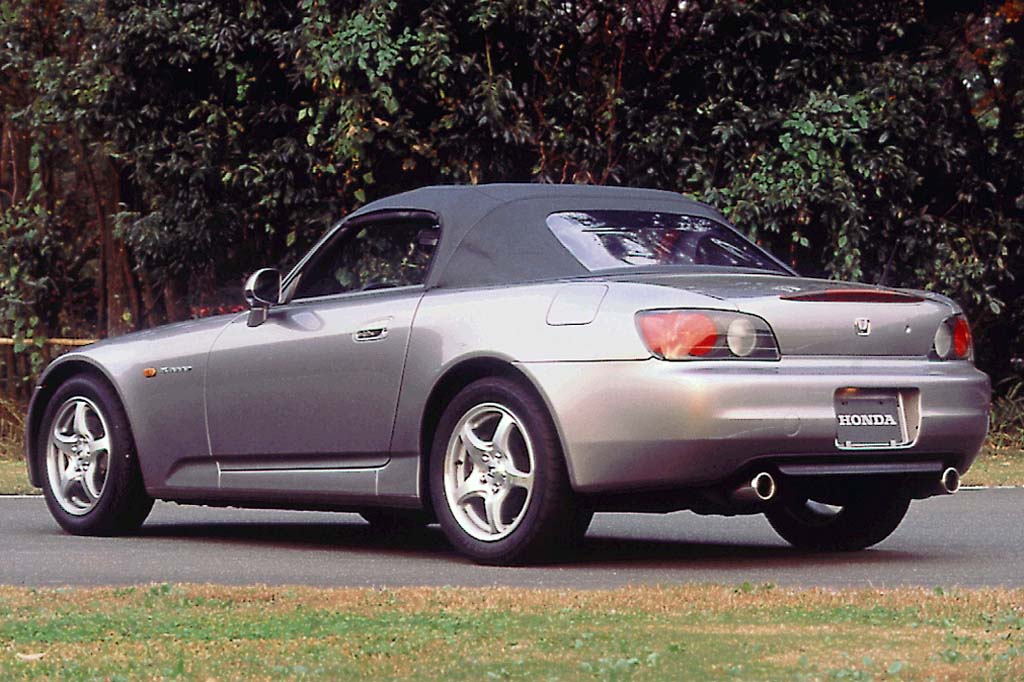 2000 Honda S2000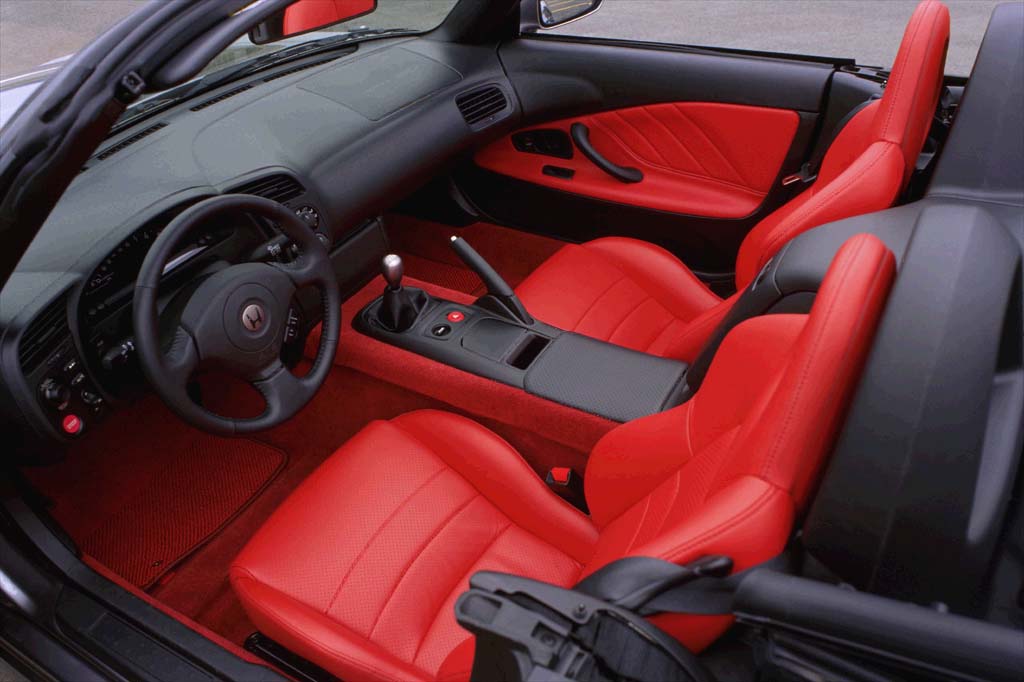 2000 Honda S2000 interior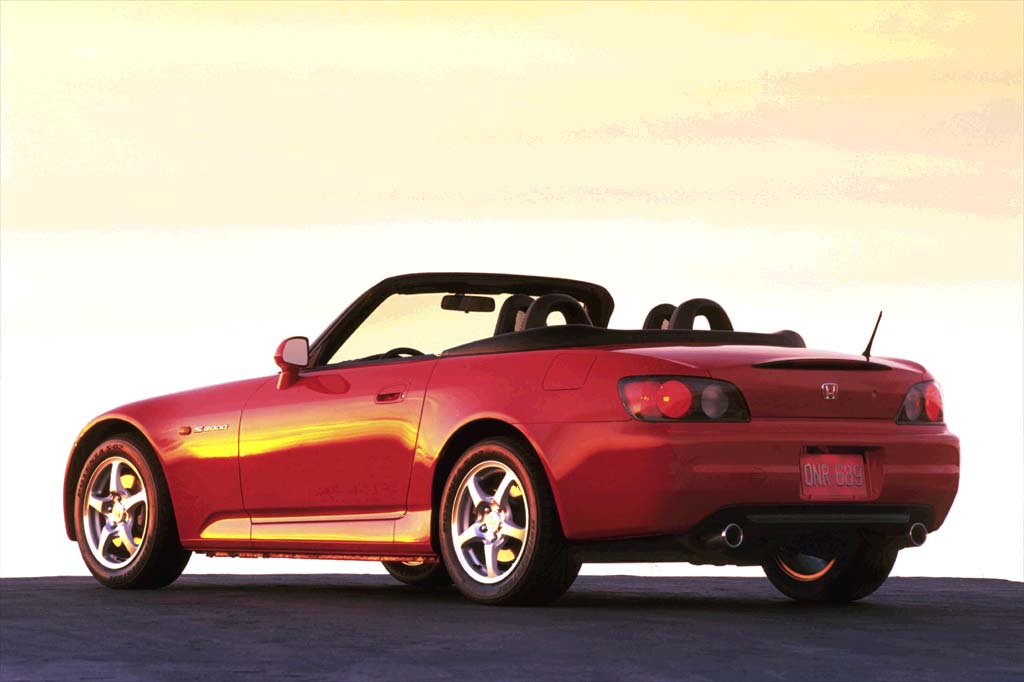 2000 Honda S2000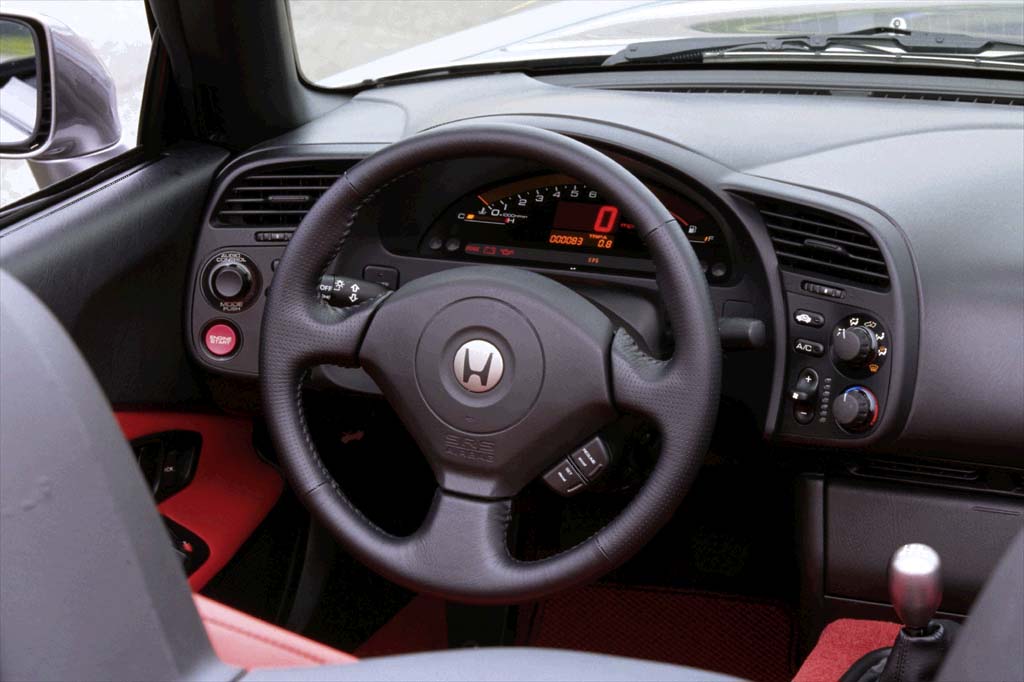 2000 Honda S2000 interior
Pros:

Acceleration
Seat comfort
Steering/handling
Brake performance

Cons:

Engine noise
Passenger and cargo room
Ride
Changes for 2002 began to civilize the S2000, but it's still a noisy, hard-riding, high-strung thoroughbred sport car for performance purists. Strong demand and limited availability sent new-car transaction prices far above sticker, and used examples aren't cheap either. Although an S2000 is terrific on a sports-car road, the BMW Z3 or Mazda Miata offers similar fun and better day-to-day livability–plus greater finesse.
Overview
Honda broke into the traditional sports car ranks with a decidedly un-Honda-like two-seater. Sized like the BMW Z3, Honda's rear-drive sports car came equipped with a hot 240-horsepower, 2.0-liter four-cylinder engine and a six-speed manual gearbox.
Made for performance and to reflect Honda's racing heritage, the S2000 lacked a few basic items, such as a glovebox. Curiosities included a digital speedometer and a red Start button on the left of the dashboard, rather than the usual key starter. The power folding top had a plastic rear window.
Not only did the S2000 offer optimal 50/50 weight distribution, but it featured a race-inspired in-wheel suspension, aimed at precise handling. Body styling made use of angular, chiseled forms, evolved from the SSM concept car seen at the 1995 Tokyo Motor Show. Functional roll bars were installed behind the seat.
Standard equipment included electric power steering, all-disc antilock braking, leather upholstery, air conditioning, power windows and locks, high-intensity headlights, and 16-inch alloy wheels. A stereo system with CD player hid behind a retractable panel, low on the dashboard. An immobilizer antitheft system was installed, as was a Torsen limited-slip differential.
Side-impact airbags were not available, but a removable aluminum hardtop was optional. Rivals ranged from the Audi TT and BMW Z3 Series to the Mazda Miata, Toyota MR2 Spyder, and Chevrolet Corvette.
Yearly Updates
2001 S2000
Floormats, a rear wind deflector, clock, and in-trunk emergency release became standard in the sports car's second season. Indy Yellow was a new color choice, too. Fewer than 5,000 S2000s were being built annually for sale in the U.S.
2002 S2000
A glass pane with defroster took the place of the prior plastic rear window in the Honda roadster's power-operated soft top. The six-speed gearbox was reworked in an effort to provide smoother, quieter shifts. The interior gained extra aluminum trim and a restyled console, and a leather-wrapped gearshift knob replaced the previous alloy piece. Revised taillights held chrome rings. Suzuka Blue joined the color palette, and the stereo system gained power.
2003 S2000
A tan interior was now available on white cars.
2004 S2000
The S2000's engine grew from a 2.0 4-cyl, to a 2.2 liter in 2004. Also, 17-inch wheels now replace 16s, front and rear bumpers are restyled, and the S2000's suspension tuning got a revision.
2005 S2000
Honda's sports car is unchanged for 2005.
2006 S2000
An antiskid system was the main 2006 addition to Honda's sports car.
2007 S2000
S2000 carried over unchanged.
2008 S2000
The 2008 Honda S2000 got a new model aimed at club racers. The S2000 CR came equipped with a removable hard top, track-ready suspension tuning, and added body cladding.
2009 S2000
The S2000 carried over virtually unchanged for its final model year.