Minivan; Built in USA
transverse front-engine/front-wheel drive
Good condition price range: $2,500 – $4,700*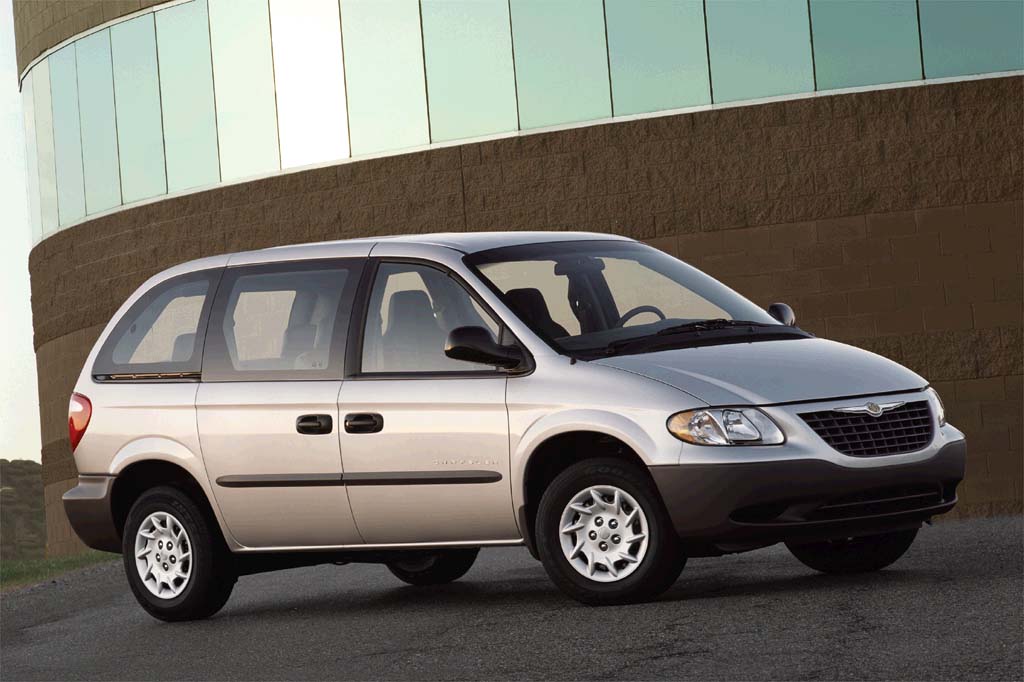 2002 Chrysler Voyager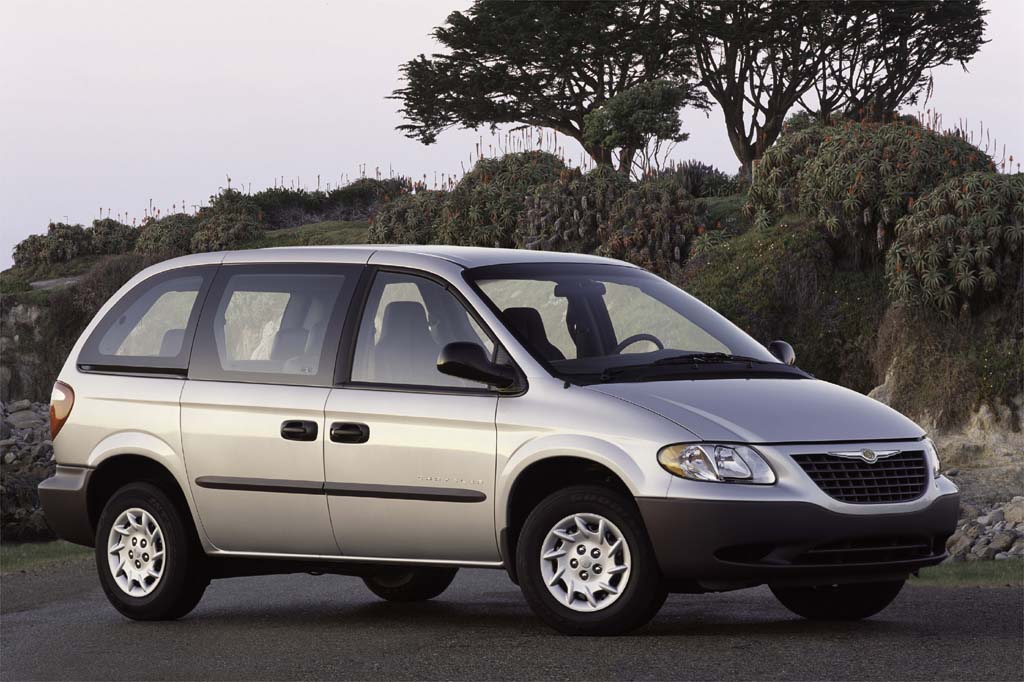 2003 Chrysler Voyager LX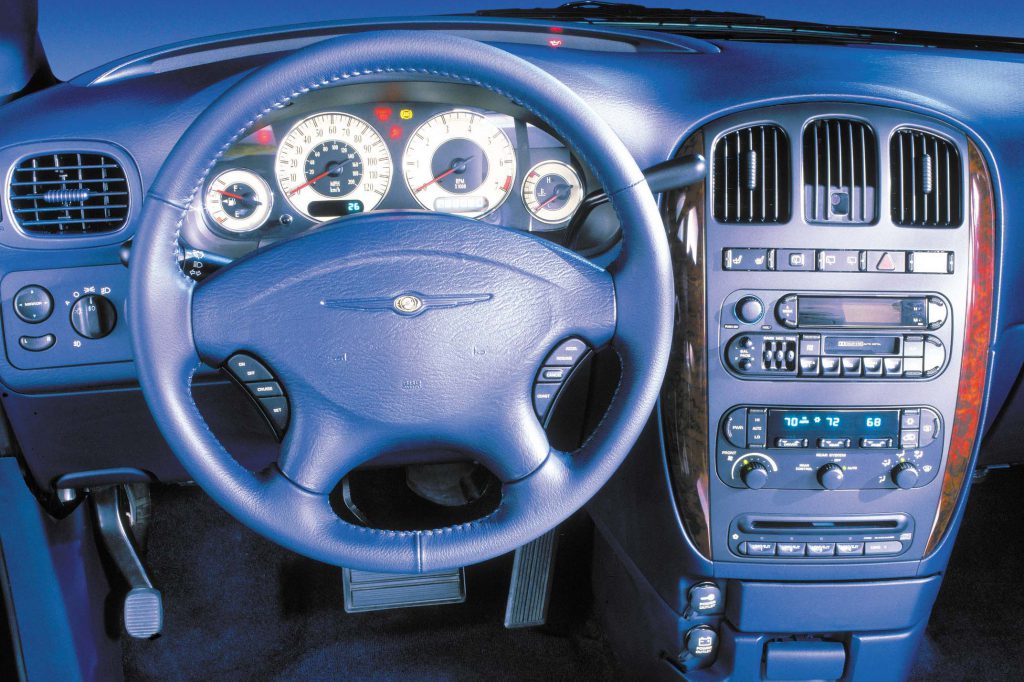 2003 Chrysler Voyager interior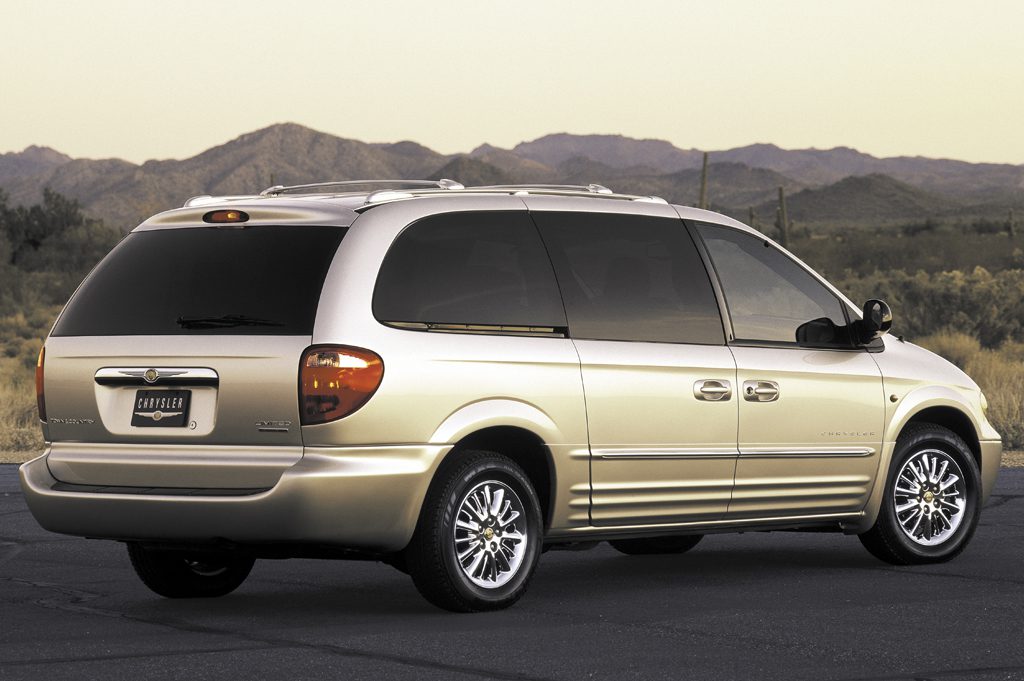 2003 Chrysler Voyager
Pros:

Entry/exit
Interior storage space
Passenger room

Cons:

Acceleration (4-cyl)
Fuel economy
DaimlerChrysler's multimodel lineup has handily dominated the American minivan market. Soon after the fourth-generation models reached dealerships, they accounted for 62 percent of sales under $20,000 and 37 percent of those over $30,000. That's compelling testimony to the appeal of the entry-level Voyager and the luxury Town & Country. Both versions, bolstered by the 2001 redesign, now rank as stronger values than ever, even in the wake of increased minivan competition.
Overview
New styling and more powerful engines marked the 2001 Voyager, the lower-priced cousin to Chrysler's Town & Country minivan. Wheelbase was unchanged from 2000, though the Voyager was limited to the 113.3-inch chassis while the Town & Country rode an extended-length span. As in the past, Dodge Caravans shared this design and most mechanical features. Caravans also were redesigned for 2001, in both regular- and extended-length models.
New wraparound taillamps were installed, and headlights were 50-percent larger. These minivans were about 2 inches wider than the 1996-2000 models, with regular-length versions about 3 inches longer overall. Voyagers came in base and LX trim, both with front-wheel drive. A four-cylinder engine was standard in the base Voyager, and was unchanged from the 2000 power ratings. A 3.3-liter V6 was optional in the base Voyager, and standard in the Voyager LX. The V6 increased from 158 to 180 horsepower this year.
The four-cylinder engine teamed with a three-speed automatic transmission, while the V6 worked with a four-speed unit. Antilock brakes were optional on base Voyagers, and standard on the LX.
All models seat seven and have two sliding side doors, with power operation for the passenger-side door available for LX minivans. Alterations inside included new dashboards, and a center console with an internal power outlet and the capability of being mounted between the front or second-row seats.
Dashboard airbags gained dual-stage inflators. Front side airbags (a first for these vans) were optional. An available in-dash four-disc CD player also was new.
Unlike the Honda Odyssey and Mazda MPV, the third-row bench seat does not fold away into the floor, but Chrysler did offer a new 50-50 split third-row bench; each portion weighs 55 pounds and removes individually, and can also recline or fold flat.
Rivals included the Chevrolet Venture, Honda Odyssey, Toyota Sienna, and Ford Windstar. Following the demise of Plymouth, Voyager had joined Town & Country in the Chrysler-brand stable late in 1999.
Yearly Updates
2002 Voyager
Either a VCR or a DVD-based rear-seat entertainment system could now be dealer-installed in Voyagers. This year's lineup included a high-value entry-level model called the eC, as well as base and LX editions. All Voyagers now used a four-speed automatic transmission.
2003 Voyager
Power-adjustable brake and accelerator pedals were scheduled to join the options list during the 2003 model year. Antilock braking remained optional for the Voyager LX, but was no longer available for base-model Voyagers.