Premium midsize SUV; Built in Canada
longitudinal front-engine/all-wheel drive
Good condition price range: $7,100 – $16,500*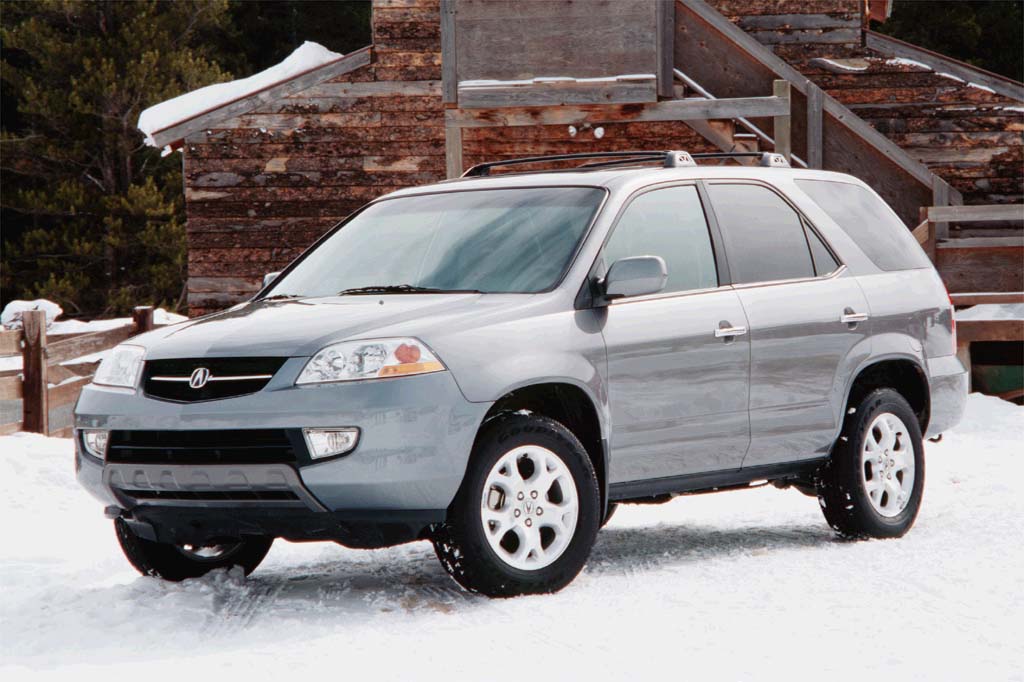 2001 Acura MDX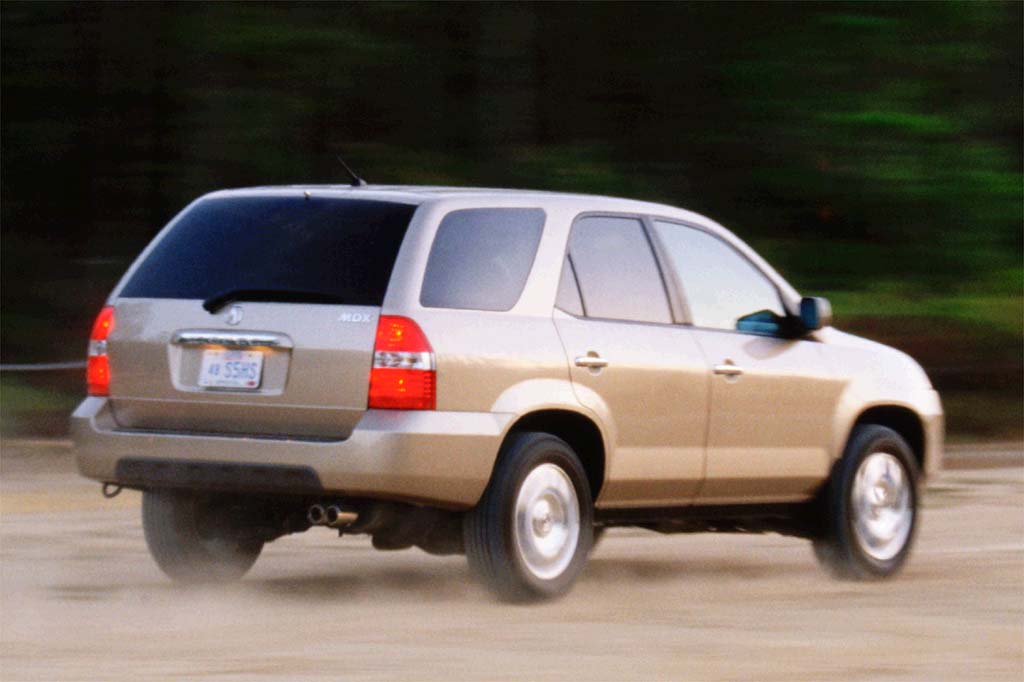 2001 Acura MDX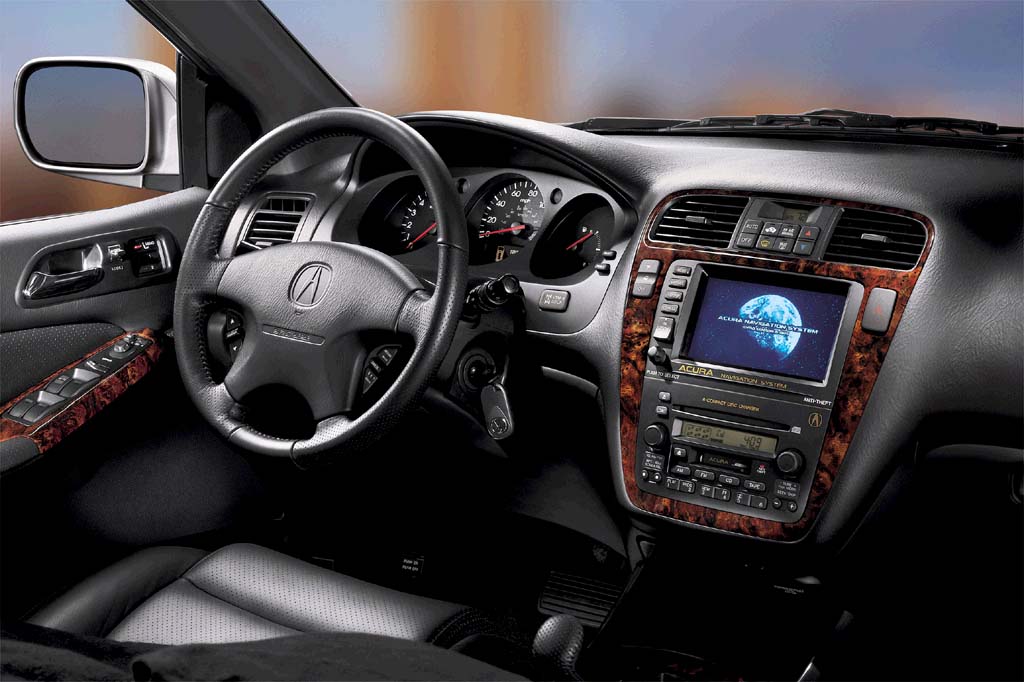 2001 Acura MDX interior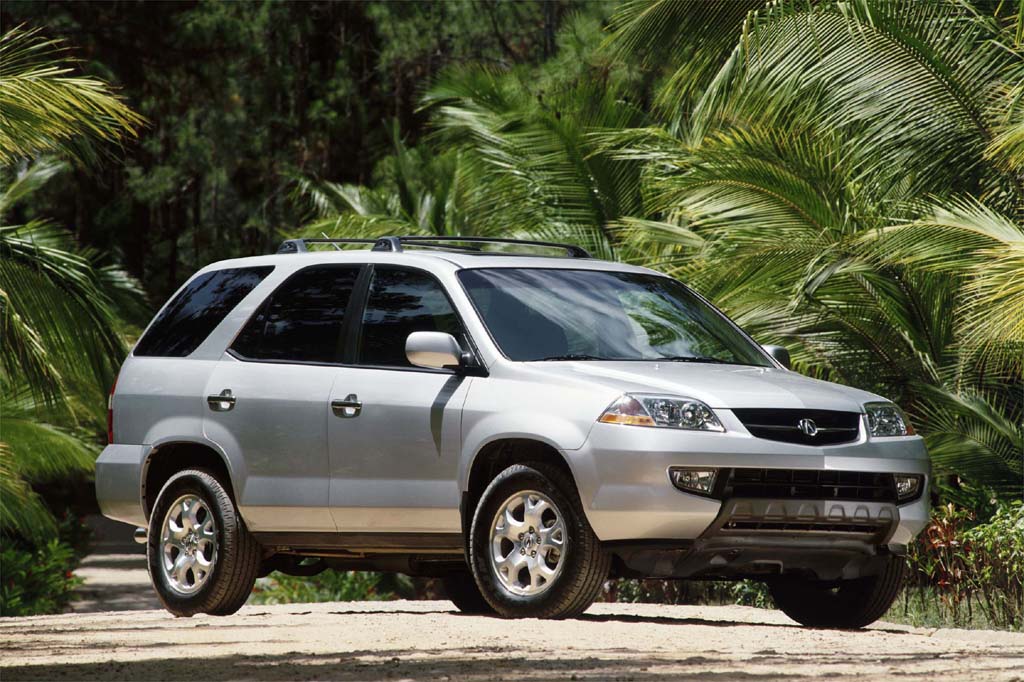 2002 Acura MDX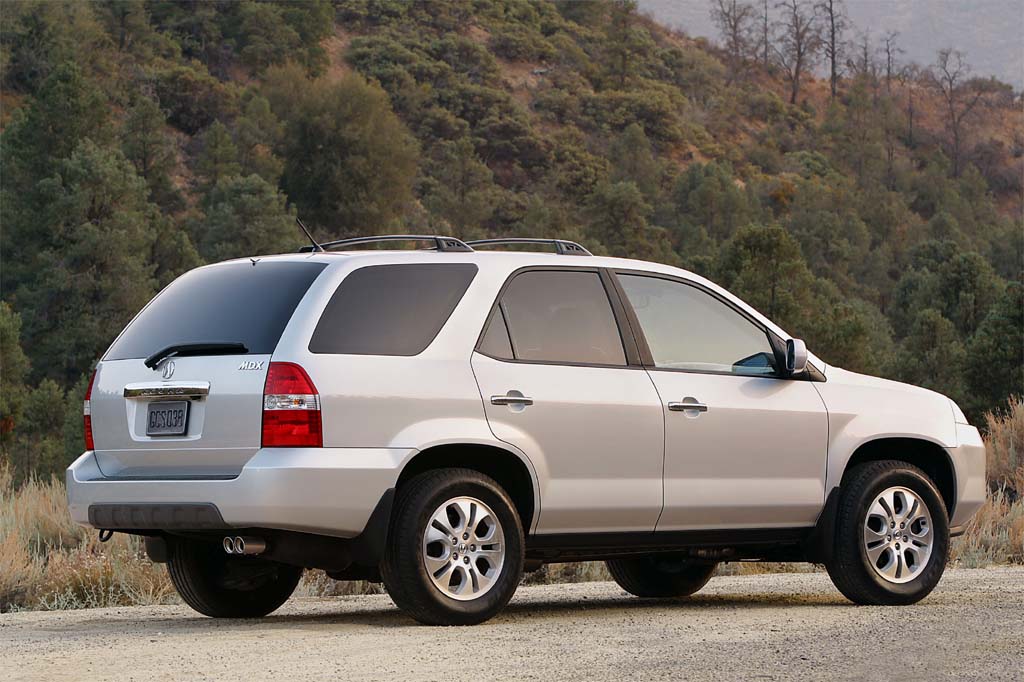 2003 Acura MDX
Pros:

Cargo room
Passenger room
Refinement

Cons:

Climate controls
Fuel economy
Navigation-system controls
Although the MDX was a late arrival in the SUV market, Acura did its homework and the vehicle quickly became a hot seller. An MDX is competent, comfortable, and convenient–a must-see model for near-luxury SUV shoppers. Overall refinement and generous standard equipment make MDX a fine value, new or used, though the ride can be truck-lumpy at times.
Overview
Honda's upscale division designed and built this all-wheel-drive midsize sport-utility vehicle to compete against the popular Lexus RX 300 and other car-based SUVs. Based on the Honda Odyssey minivan platform, the MDX ("Multi Dimensional Luxury") is about 5 inches longer than a BMW X5 and 8.5 inches longer than a Lexus RX 300. Both of those competitors seat five, however, while the MDX holds seven occupants. Additional rivals include the Ford Explorer, GMC Envoy, Mercedes-Benz M-Class, and Toyota Highlander.
Under the MDX hood sat a more powerful version of the Odyssey's 3.5-liter V6, producing 240 horsepower and linked to a five-speed automatic transmission rather than a four-speed. Standard Variable Torque Management (VTM-4) four-wheel drive normally powers the front wheels, but is designed to sense impending wheel slippage and direct up to 52 percent of power to the back wheels when needed. A rear-wheel locking device kicks in for maximum traction below 6 mph, but no low-range gearing was included. An MDX can tow a 3500-pound trailer or a 4500-pound boat.
Standard fare included leather upholstery, heated power front bucket seats, a power sunroof, and 17-inch alloy wheels. Front side airbags, antilocking all-disc brakes, rear air conditioning, heated mirrors, and a CD player also were standard. The optional Touring package added a driver's seat/mirror memory, roof rack, and a six-disc in-dash CD changer. A navigation system with dashboard screen was optional.
Second- and third-row bench seats were standard. As in the Odyssey, the third-row seat folds into the rear cargo floor. So does the second-row seat, which was an SUV "first." Both seats were split, so sections can stow individually to suit passenger/cargo loads.
Yearly Updates
2002 MDX
Noise-reduction measures marked the 2002 edition of Acura's SUV. Windshield glass grew thicker, sound dampening material was added to the roof and other areas, door mirrors and the roof rack were repositioned–all part of a quest to cut down on unwanted sounds. A rear wiper/washer was now standard, and child-seat anchors were installed.
2003 MDX
The MDX engine gained 20 horsepower for 2003, and an antiskid system became standard. Honda now had a seven-passenger Pilot on sale, with a 240-hp version of the same 3.5-liter V6 engine. But the upscale MDX had a shorter body than the Pilot, with unique styling and a somewhat smaller cabin.
A new electronic "drive-by-wire" throttle was installed, along with rain-sensing wipers. Some structural stiffening took place, wheels were restyled, and the steering and suspension systems were revised. The available navigation system now operated with voice control and 3-D graphics, and its screen served the newly optional rearview camera. A new DVD-based rear-seat entertainment system could not be installed in models with Acura's navigation system.
2004 MDX
New for '04 were head-protecting curtain side airbags and a tire pressure monitoring system. Also, front and rear styling were slightly altered.
2005 MDX
More entertainment features were added for 2005, including standard satellite radio on all models, plus a larger fuel tank. OnStar assistance is also newly standard with the navigation system.
2006 MDX
Revised interior trim for the top-line model heads the short list of 2006 MDX changes.