Midsize SUV; Built in USA
longitudinal front-engine/rear- or all-wheel drive
Good condition price range: $3,500 – $6,300*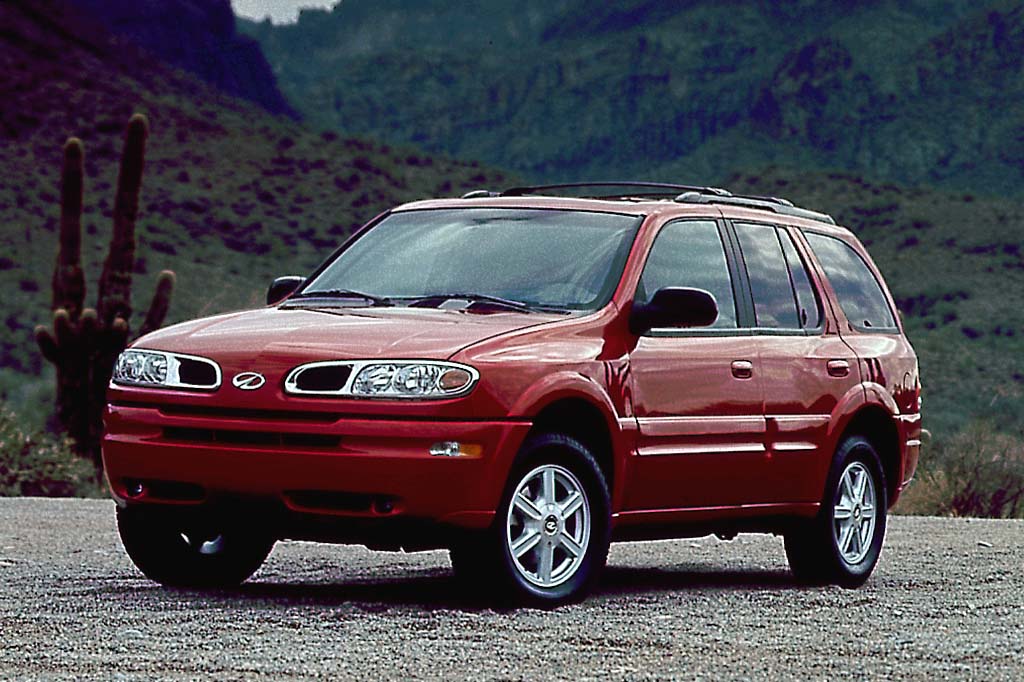 2002 Oldsmobile Bravada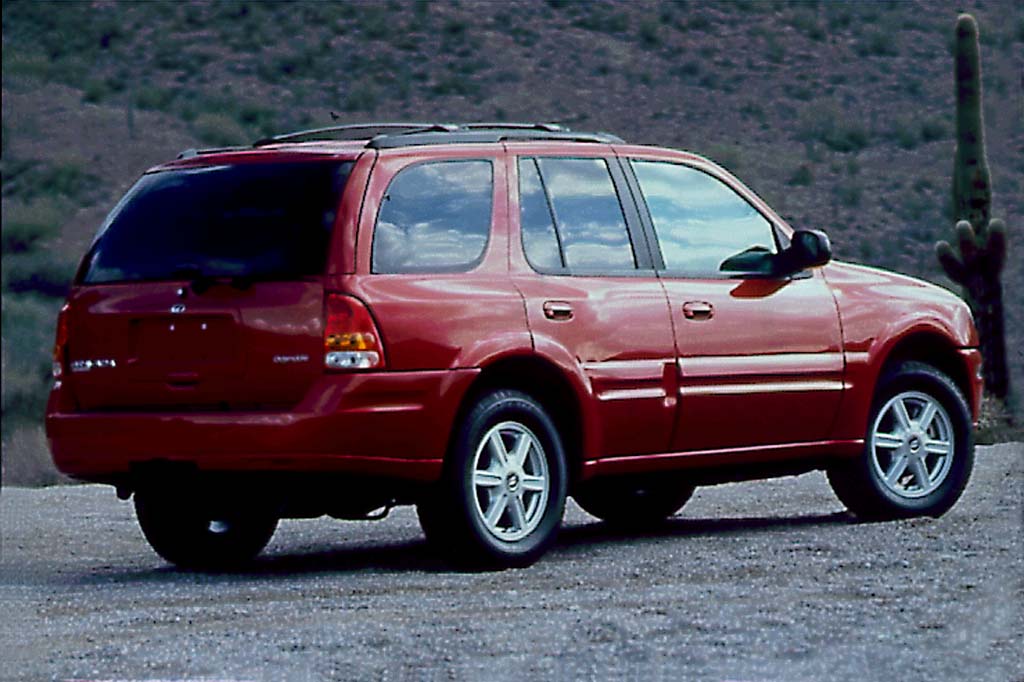 2002 Oldsmobile Bravada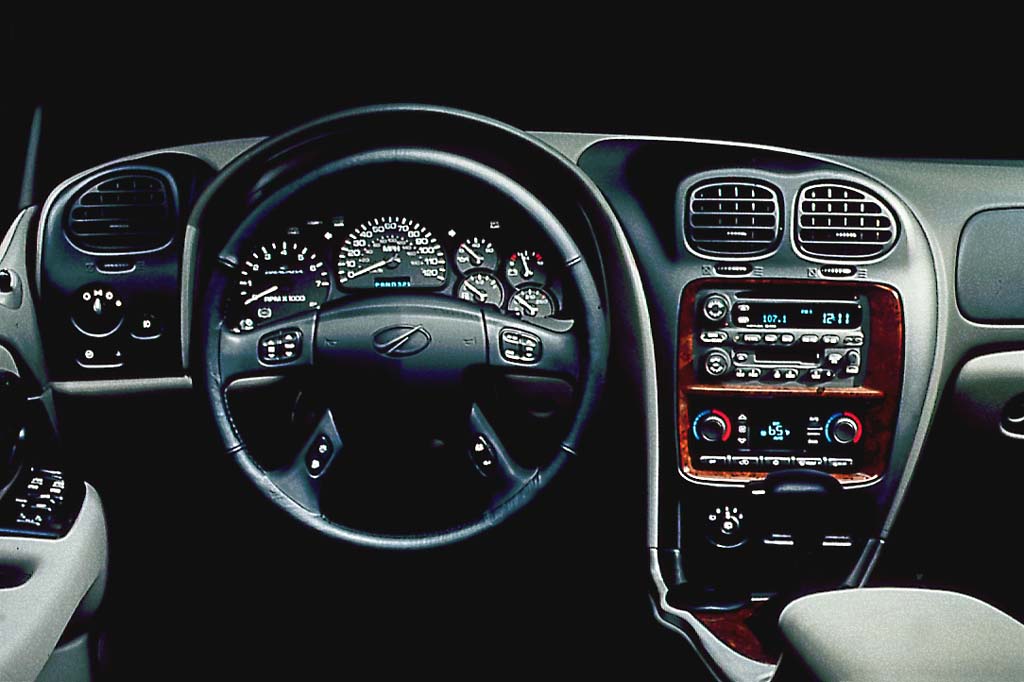 2002 Oldsmobile Bravada interior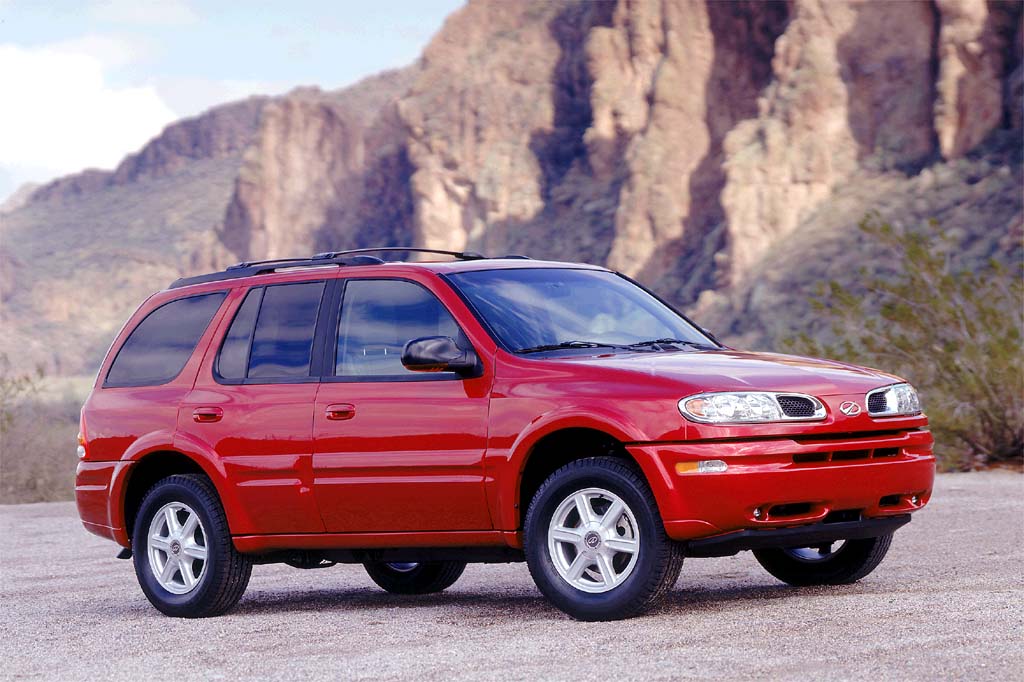 2003 Oldsmobile Bravada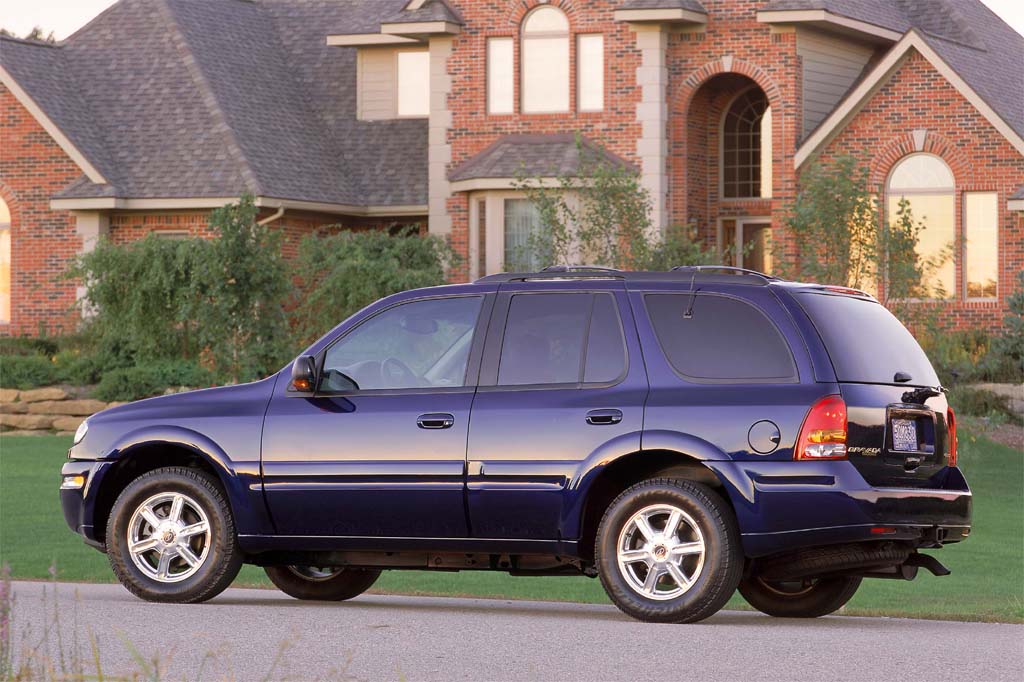 2004 Oldsmobile Bravada
Pros:

Cargo room
Passenger room
Trailer-towing capability

Cons:
Decent road manners make the Bravada better suited to typical street duty than the TrailBlazer, though the Envoy ranked as the best new-vehicle value in this GM trio. Rivals such as the Acura MDX or Lexus RX 300/330 offer considerably more refinement than a Bravada, for a little more money. Resale values were further harmed by the phase out of Oldsmobiles, so there should be good buys at dealerships.
Overview
Oldsmobile's version of the redesigned General Motors midsize sport-utility vehicles shared a new body-on-frame platform with the 2002 Chevrolet TrailBlazer and GMC Envoy. Each had its own styling, inside and out, and rode a wheelbase 6 inches longer than before. Bodies were longer, wider, and taller by 5 inches.
All shared a new inline six-cylinder engine, which developed 80 horsepower more than their previous V6. A four-speed automatic was the sole transmission.
For the first time, Bravada was available with two-wheel drive, which included traction control. The four-wheel-drive version used Oldsmobile's SmartTrac all-wheel-drive system, which did not include low-range gearing. Antilock four-wheel disc brakes and 17-inch alloy wheels were standard.
GM's new SUV design lacked an independent rear suspension, though Bravadas could have an air-spring rear suspension in place of coil springs. Standard front side airbags included head protection for the driver. Seating for five was standard. Unlike TrailBlazer and Envoy, Bravada did not offer an extended seven-passenger model.
Bravada was slated to go out of production during 2004, before a full life cycle, as part of the phaseout of the Oldsmobile brand.
Rivals included the Ford Explorer, Honda Pilot, and Toyota Highlander.
Yearly Updates
2003 Bravada
Front side airbags became optional rather than standard this year. A load-leveling rear air suspension was standard on 2WD models. AWD versions used a coil-spring rear suspension. For 2003, the air-spring setup was a $375 option rather than standard equipment. A DVD rear entertainment system was also optional.
2004 Bravada
In this model's final season, 500 specially-trimmed Bravadas went on sale. Dubbed Collector Editions, these SUVs featured special embroidery, wheels, and badging. After a century of life, the Oldsmobile brand faded away early in 2004, but Buick now offered a version of the GM midsize sport-utility vehicle called the Rainier.